In April of 2012, we built the"Multi Work Station (MWS)" in the Yokohama Chemicals Center. It can make mutual filling, heating, and storage (Fire law category Ⅱ・category Ⅳ) to tank containers, lorries, and drums. Since then, we have set the same facilities in Nagoya, Kobe, and Kita Kyushu; therefore we were able to respond to the various needs of clients, as well as further improve the efficiency of our distribution system.
Drum Heating
We are able to heat drum cans by using a heating cabinet and heating tank. In a steam heating cabinet, it is possible to heat 54 drums of 200-liter drums and 4 drums in a warm water heating tank at once.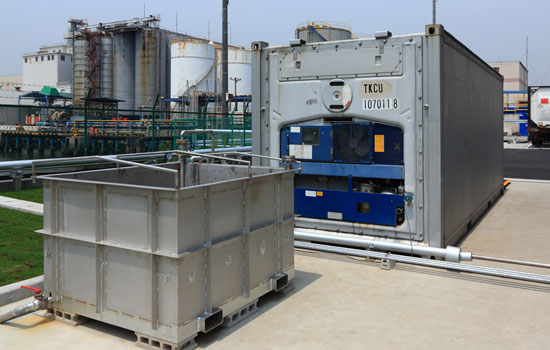 Mutual Refill and Filling Work
We operate refill works such as ISO tank containers, drum cans and lorries at the Multi Work Stations.
We carry out ancillary work such as segmenting and sampling dangerous goods cargos including poisonous and deleterious substances.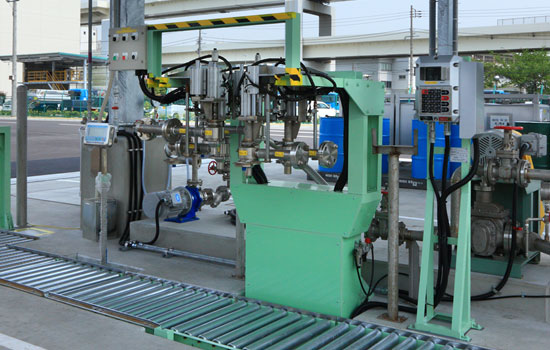 Tank Heating
We also have heating equipment for the ISO tank container, which can operate steam heating and hot water heating in 10 containers at the same time.